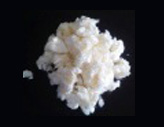 Characteristic:
PVA fibers is a kind of fiber made from polyvinyl alcohol through wet spinning,heat treatment and crimping-oiling in water at normal temperature.it is good in dry heat stability,physical and mechanical properties.the remarkable characteristic is its total dissolving in water at a range of temperature.
Application:
Water soluble PVA cutting fiber has many special uses for its water solubility.it is widely used in non-woven fabric,papermaking,spinning and weaving,medical treatment and health care,etc.Especially,woven or non-woven fabrics made from it are used as embroidery linings,on which various lace designs can be embroidered,and after it is dissolved,all kinds of beautiful laces come into being.besides,it can extensively be used to produce sanitary sheets for women,baby napkins,medical and sanitary articles.in addition,it can also be used for vegetable seedings,planting crops and fruit trees to improve the output.this fiber can be used in textile to increase yarn count,level sizing and spin twistless yarn,etc.
Specification:
The major specification are 1.44dtex x 44mm,1.56dtex x 38kmm and 2.0dtex x 38mm.the fiber with line density of 1.11-8.89detex and length 4-70mm can be made.
Condition for use polyvinyl alcohol fiber
The temperature for PVA fibers use is between 20-30,and the relative humidity is 60-70%
Quality Standard